With over 200 reviews and a 4.5 star rating on Amazon, it's easy to see why the B&M 70268 is one of the more popular transmission coolers on the market, and the go to for many applications. The 70268 super cooler is the perfect cooler for your daily driven vehicle, which is why it is recommended in our best transmission coolers guide.
The B&M 70268 uses thermal bypass to ensure the transmission temperature reaches a certain point before flowing through the entire cooler. This is done in an effort to prevent over-cooling.
B&M 70268 Specs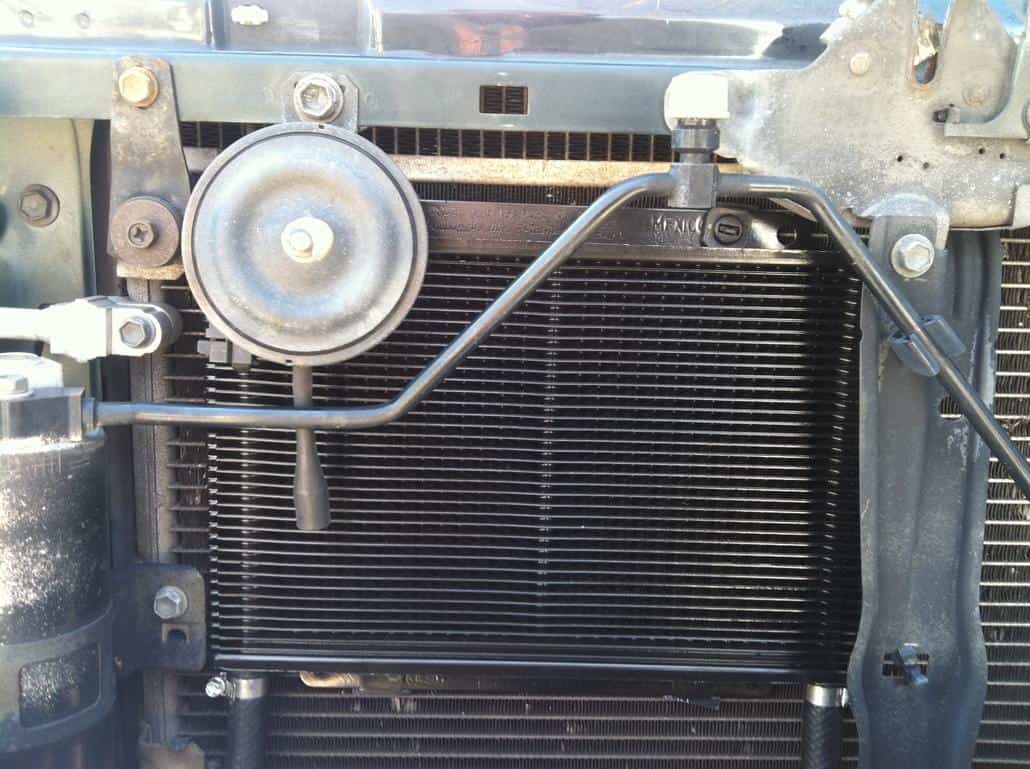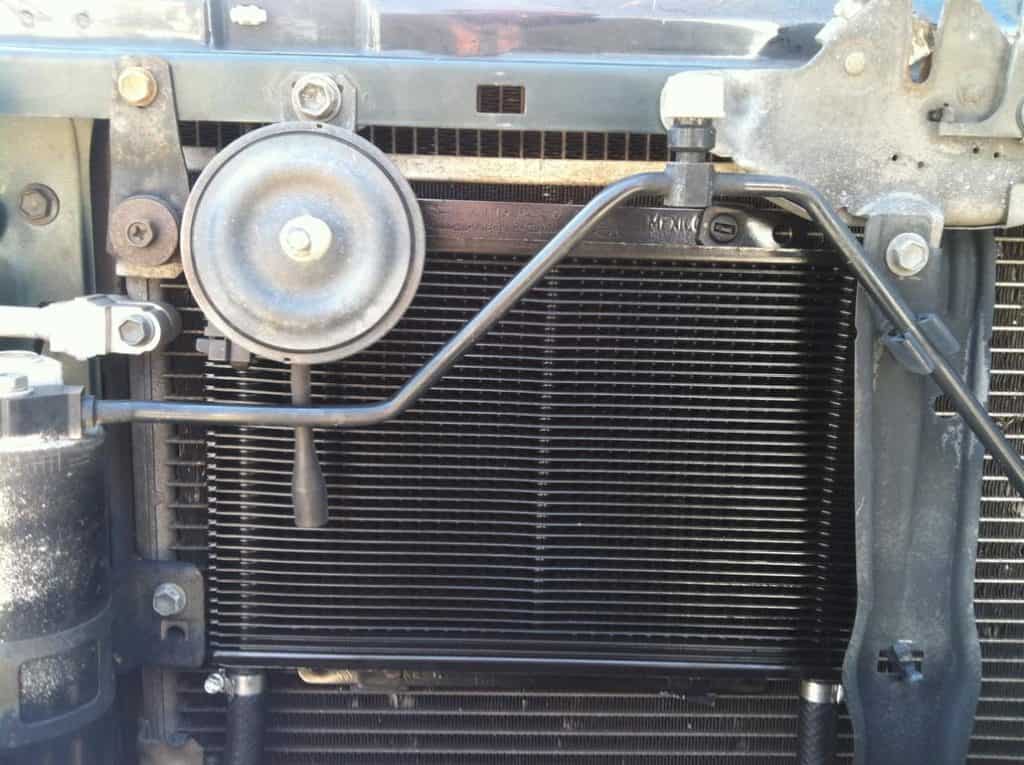 The B&M 70268 is designed with a highly durable, black finished aluminum stacked plate construction which is damage resistant and provides superior cooling compared to common tube and fin style coolers.
The 70268 includes a universal install kit which includes extra transmission hose, fittings, hose clamps, and mounting hardware. It is recommended however to purchase additional pieces as need for your application to make the installation process easier.
Cooler Dimensions: 11″ x 7 1/4″ x 3/4″
Cooler Type: Stacked Plate
Cooling Rows: 35
BTU Rating: 13,000
Fitting Size: 3/8″ barb fitting
Highlighted Features
Rigid stacked-plate design is resistant to damage, and much better at cooling than ordinary 'fin and tube' coolers
Constructed from black finished lightweight aluminum alloy for maximum corrosion resistance.Outlet Size:3/8 inch
11″ x 7-1/4″ x 3/4″ model is rated at 13.000 BTU, and pressure tested to 200 PSI
Includes installation kit
Backed by the manufacturer with a 1 year limited warranty
Recommended Uses
Daily Drivers
Light Towing
Based on the size and BTU rating of the B&M 70268, we recommend this cooler for your daily driven vehicle or mid-sized SUV that might see light towing or hauling.
In most cases, the 70268 is a very capable cooler for the average driver. It is not uncommon for this cooler to reduce your atf temps at least 20 degrees. For the vehicle that sees stop and go traffic on a daily basis, this cooler is perfect.
B&M 70268 Pros & Cons
Pros
Stacked Plate Design
Easy To Install
Comes With Complete Install Kit
Cons
Conclusion
Overall, the B&M 70268 super cooler is by far one of the most versatile transmission coolers on the market. From your average daily driven sedan to mid-sized SUV, this cooler does everything you need it to.
The 70268 is a stacked plate style cooler that offers maximum transmission cooling capabilities, and includes a transmission cooler installation kit. The size of the cooler allows for easy installation in all common areas, and will help reduce transmission temps 40 degrees or more!
Rigid stacked-plate design is resistant to damage, and much better at cooling than ordinary 'fin and tube' coolers
Constructed from black finished lightweight aluminum alloy for maximum corrosion resistance.Outlet Size:3/8 inch
11″ x 7-1/4″ x 3/4″ model is rated at 13.000 BTU, and pressure tested to 200 PSI
Includes installation kit
Backed by the manufacturer with a 1 year limited warranty
B&M 70268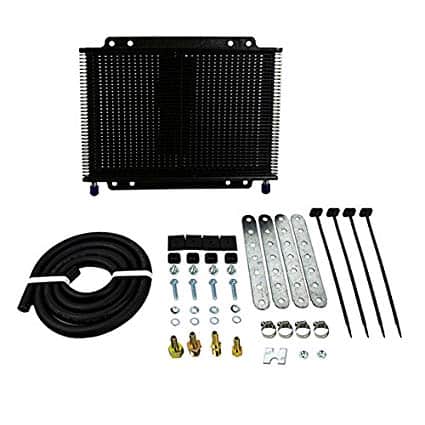 The B&M 70268 is a highly versatile and durable stacked plate transmission cooler that offers temperature protection at a price that won't hurt your wallet. Learn more
Product Brand: B&M
Pros
Stacked Plate Design
Easy To Install
Comes With Complete Install Kit
Cost Efficient