Keeping your Wrangler JK transmission temps low is no challenge for the Mishimoto MMTC-WRA-07 transmission cooler. This cooler features a large 19-row plate and fin design that is a 100% complete, direct fit kit with all necessary hardware to allow for mounting right behind the grille. .
This Mishimoto transmission cooler is available in both silver and black finishes to help you not only keep your Wrangler's transmission cooler, but will help you look good doing it.
The cooler is compatible with 2007 through 2011 Jeep Wrangler JK models and its physical dimensions are 13″ x 5.5″ x 2″.
Like all Mishimoto transmission coolers, this will fit your vehicle without any major modifications with basic hand tools in an hour or so depending on your skill level. 
| | | | |
| --- | --- | --- | --- |
| Transmission Cooler | Color | Type Of Cooler | Price |
| | Silver | Plate & Fin | Shop Now |
| | Black | Plate & Fin | Shop Now |
Mishimoto MMTC-TF-1212 Transmission Cooler Specs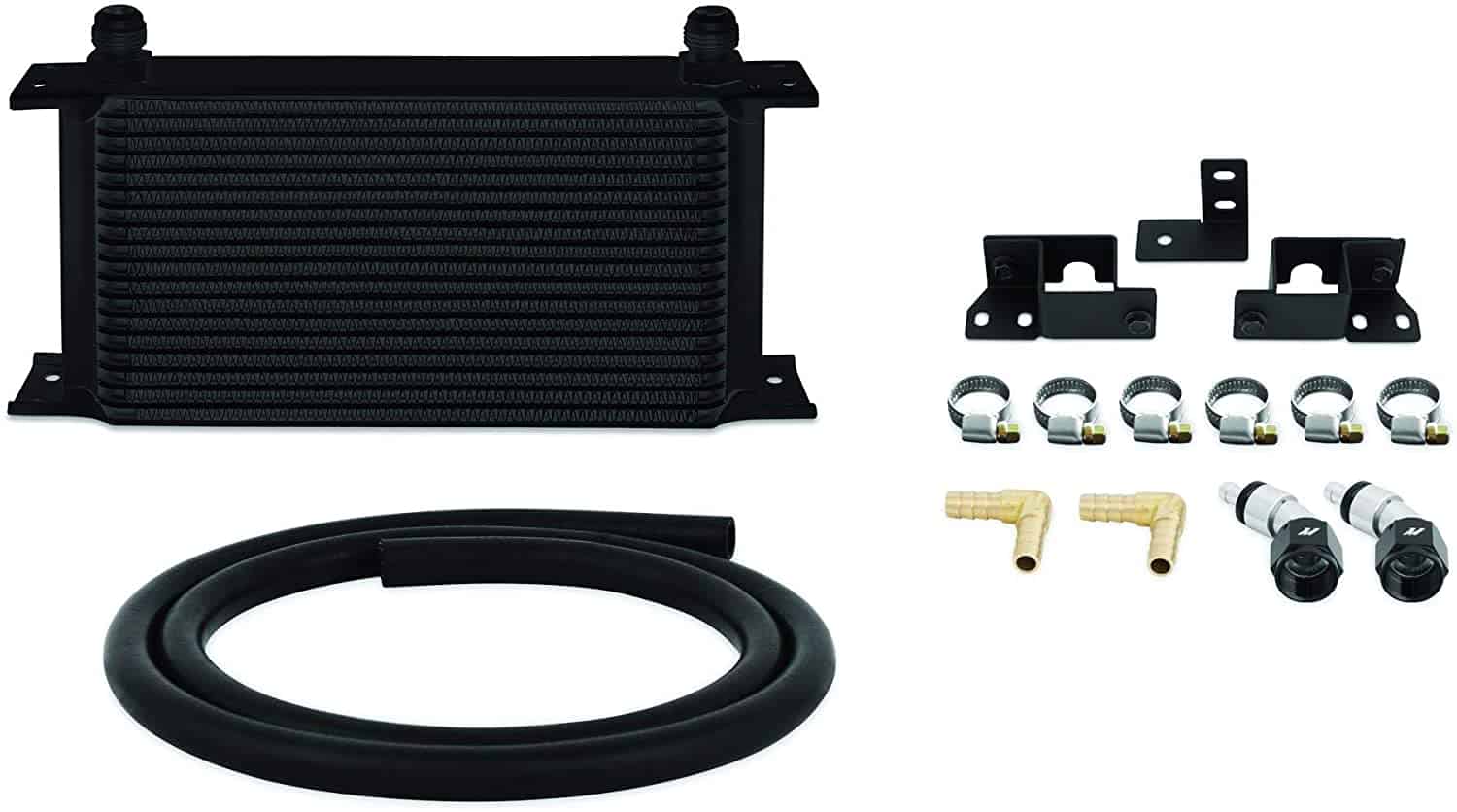 The Mishimoto MMTC-WRA-07 transmission cooler comes with all necessary installation brackets and hardware that makes for a very simple installation. Every review we've found says that this cooler is extremely easy to install, and JK owners are seeing a 35-40 degree drop in transmission temperatures right away.  
In addition, this cooler provides for an extra .75 quarts of added fluid capacity. Based on this, you will need an extra quart of transmission fluid. 
Cooler Core Dimensions: 13″ x 5.5″ x 2″
Cooler Type:  Plate & Fin
Cooling Rows: 19
Installation Kit: Rubber hose, hose clamps, all required fittings, and brackets specific for your JK
Fitting Size: -10 an
Mishimoto MMTC-WRA-07 Pros & Cons
Pros
Large Design
Complete Installation Kit
Black & Silver Finishes
Direct Fit
Cons
Minor Modifications To Fit
Conclusion
For the cost and simplicity, the Mishimoto MMTC-WRA-07 transmission cooler is hard to beat for your Wrangler JK.  With its direct fit and easy to install kit, this cooler has our vote for one of the best Jeep Wrangler JK transmission coolers available, and was recommended in our
Jeep Wrangler transmission cooler guide
. 
As with any  transmission cooler installation, we always recommend that you purchase an additional quart or two of transmission fluid to take into account the increased capacity the cooler and new lines may provide, as well as any spills. 
Once your new MMTC-WRA-07 cooler is installed, it is highly recommended to check your transmission fluid level to make sure you are still within a safe range. 
Mishimoto MMTC-WRA-07 Transmission Cooler - Transmission Cooler Guide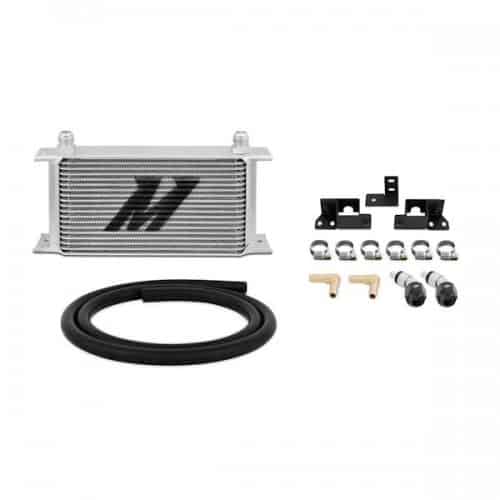 The Mishimoto MMTC-WRA-07 is a direct fit transmission cooler for 2007-2001 Jeep Wrangler JK models. Learn more!
Product Brand: Mishimoto
Pros
Large Design
Complete Installation Kit
Black & Silver Finishes
Direct Fit
Cons
Needs Minor Modifications To Fit