In 2011, Honda released its newly updated DW-1 transmission fluid which is factory spec fluid for all Honda and Acura transmissions. 
Honda DW-1 replaced the older Z-1 ATF, and is a synthetic transmission fluid which allows for more longevity and advanced flow properties. 
Honda DW-1 Transmission Fluid Questions
Is Honda DW-1 Synthetic?
DW-1 is considered a synthetic transmission fluid and is used in only Honda or Acura applications. 
What Is The Best DW-1?
The best and only DW-1 transmission fluid that should be used is Honda Genuine DW-1.  Since all DW-1 is OEM fluid in Hondas and Acura's it is the only specified ATF. 
Since DW-1 does not have any aftermarket equivalent ATF at this time, it's best to stick to the factory spec fluid for your application. 
What Transmission Fluid Was Replaced By DW-1?
DW-1 replaced the older, and also common Honda Z-1 transmission fluid. 
Is Honda DW-1 The Same As Honda Z-1 ATF?
Honda DW-1 and Z-1 are closely related, but not the same thing.  Similar to how Dexron 6 and Dexron 3 are comparable, Honda DW-1 and Z-1 can be used in conjunction with one another. 
The main significance between the two is that DW-1 is a fully synthetic ATF, where as Z-1 is more of a conventional blend.
Highlighted Features
package dimensions :13.792 cm L x 22.402 cm W x 31.597 cm H
Product Type :AUTO ACCESSORY
country of origin :United States
package weight :1.0lbs
How Much DW-1 Transmission Fluid Do I Need?
How much DW-1 ATF transmission fluid you need is highly dependent on your application. As always, it is best to consult your owner's manual. 
In most cases, looking at the level on the transmission dipstick will tell you how much you need after you do routine maintenance or are just checking transmission fluid levels. 
What Temperature Does Honda DW-1 Fail At? 
Like all transmission fluids, DW-1 operates best between 160-200 degrees F. This common range is best for longevity of both your transmission fluid and transmission itself. 
The below transmission fluid chart shows how long transmissions last when fluid reaches various temperatures.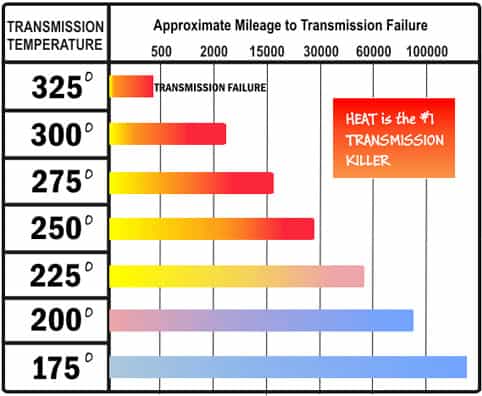 Can DW-1 Be Mixed With Z-1? 
Yes, Honda DW-1 and Honda Z-1 transmission fluids can be mixed. Since Z-1 is long discontinued, you can use DW-1 in your Z-1 specified transmission due to its backwards compatibility.  
What Color Is Honda DW-1?
Like most standard transmission fluids, Honda DW-1 is a bright red when new and should be a similar color if your transmission is maintained properly. 
The below transmission fluid color chart shows common transmission fluid colors depending on use and give you an idea of what to look for over time.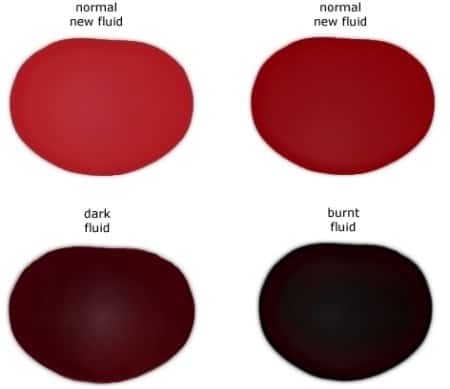 Can DW-1 Be Used In All Automatic Transmissions?
Since DW-1 is a common Honda specific transmission fluid (Honda and Acura), it is not recommended for use in all automatic transmissions of other makes.
It's always best to consult your vehicle's owners manual to learn what transmission fluid is recommended for your application.
Can DW-1 Be Used As Power Steering Fluid?
Yes, it is common for transmission fluids such as DW-1 to be used as power steering fluid.  The two fluids are similar and both work in power steering systems. 
Where Can I Get DW-1 ATF?
Unlike other common transmission fluids, Honda DW-1 is not as easy to find. While it is available online, the only other place you can get it is your local Honda dealership. 
How Much Does Honda DW-1 Cost?
Depending on where you get it from, Honda DW-1 may be a little more pricey compared to other transmission fluids. 
Typically, if you order it online rather than at your local Honda dealer, DW-1 will be cheaper.  It's not uncommon to find the same fluid at a higher price when getting it direct from the dealer.
Package Dimensions: 10.795 cms (L) x 24.688 cms (W) x 10.795 cms (H)
Product Type: Auto Part
Package Quantity: 1
Package Weight: 1.715 kg