4l60e Transmission Information
What Vehicles Did The 4l60e Come In?
The 4l60e transmission was found in a many light  and medium duty GM cars, trucks, and SUV's from the mid-1990's all the way up to the early 2010's. Here is the complete list of 4l60e equipped cars and trucks.
Buick Rainier 2004-2007
Buick Roadmaster 1994–1996
Cadillac Escalade 1999-2000, 2002-2005 (models with LM7/5.3L V8 Also with 6.0 LQ9)
Cadillac Fleetwood 1994–1996
Chevrolet Astro 1993-2005
Chevrolet Avalanche 2002-2008
Chevrolet S-10 Blazer 1994-2005
Chevrolet Camaro 1994–2002
Chevrolet Caprice 1994-96
Chevrolet Colorado 2004-2012
Chevrolet Corvette 1994–2004
Chevrolet Express 2003-2012
Chevrolet Impala SS 1994–1996
Chevrolet S-10 1994-2005
Chevrolet Silverado 1500-2500 (2500 with 6 bolt axle pattern)
Chevrolet C/K SUV,Truck 1993-2000
Chevrolet SSR 2003-2006
Chevrolet Suburban
Chevrolet Tahoe
Chevrolet TrailBlazer 2003-2009
GMC Canyon 2004-2012
GMC Envoy 2003-2009
GMC Jimmy 1993-2005
GMC Safari 1993-2005
GMC Savana 2003-2013
GMC Sierra 1500-2500 (2500 with 6 bolt axle pattern)
GMC Sonoma 1994-2005
GMC Yukon
GMC Yukon XL Denali
GMC Vandura 1993-1996
Holden Commodore 1993–2012
Holden Monaro 2001-2006
Holden Caprice 1994–2008
Hummer H3
Oldsmobile Bravada
Pontiac Firebird 1994–2002
Pontiac GTO 2004
Saab 9-7X 2005-2009
Isuzu Ascender 2007
4l60e Transmission Specs
Case Material: Aluminum
Torque Rating: 360 ft lbs
Weight: 146 pounds (Dry)
Fluid Capacity: 11.5 quarts (Dry)
Gear Ratios:
1st Gear: 3.059:1
2nd Gear: 1.625:1
3rd Gear: 1.00:1
4th Gear: 0.696:1
Reverse: 2.29:1
4l60e Transmission Fluid Type & Specs – What Transmission Fluid Does a 4l60e Take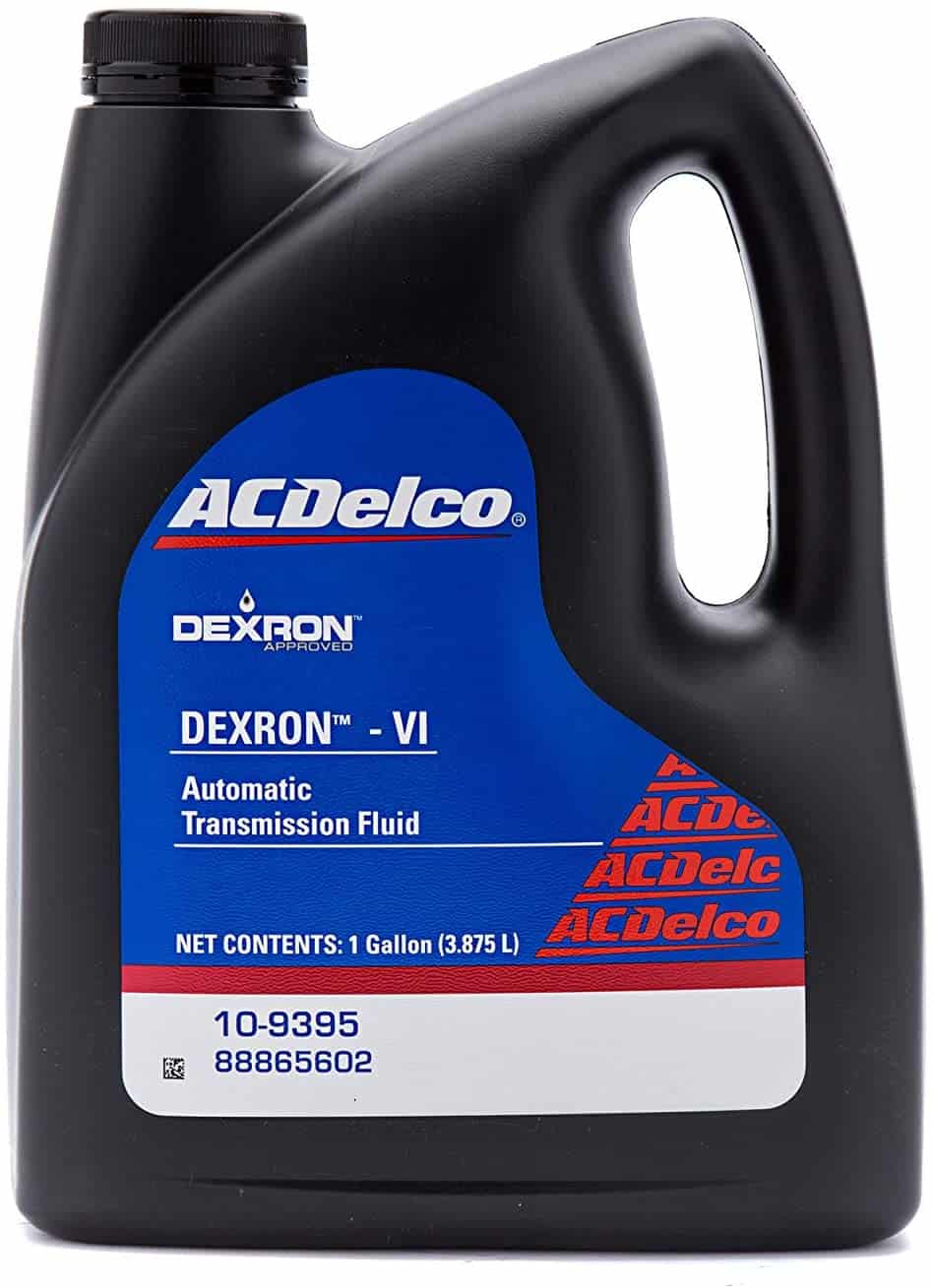 How Many Quarts of Transmission Fluid Does A 4l60e Take?

The 4l60e recommended transmission fluid is  Dex / Merc aka Dexron 3 (Dex III), which is backwards compatible with the modern Dexron 6 (Dex VI).
4l60e transmissions have a fill capacity of about 11.5 quarts of transmission fluid (dry, including torque converter).
When dropping the transmission pan to perform a standard drain and fill transmission fluid change, you can expect to replace around anywhere from 4-5 quarts of fluid depending on what transmission pan is being used.
If you have a deeper aftermarket transmission pan on your 4l60e, then this quart estimate will likely be more and require you to check fluid levels as you fill and run the transmission through the gears.
Backward compatible with previous Dexron automatic transmission fluids and can be used as a much-improved replacement for older vehicles/transmissions originally using previous Dexron fluids
Improved performance over previous Dexron fluids in: friction durability, viscosity stability, aeration and foam control, and oxidation resistance
Potential to enable improved fuel economy and longer transmission life
Provides for extended drain intervals. Provides consistent shift performance, even in extreme conditions.
4l60e Transmission Fluid Temperature
The 4l60e runs in the 165-200 range when fully warmed up,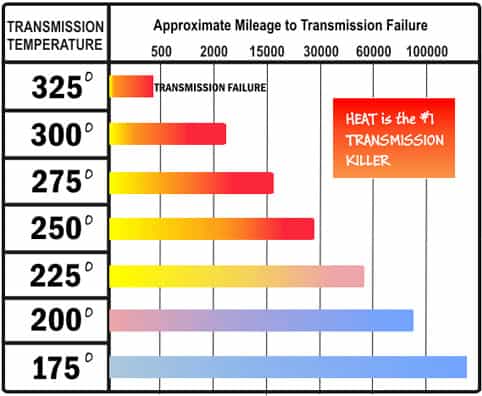 To combat transmission temp issues, installing an aftermarket transmission cooler is certainly helpful along with a deeper, higher capacity transmission pan if you have the space to do so, and thermostat bypass.
4l60e Transmission Filter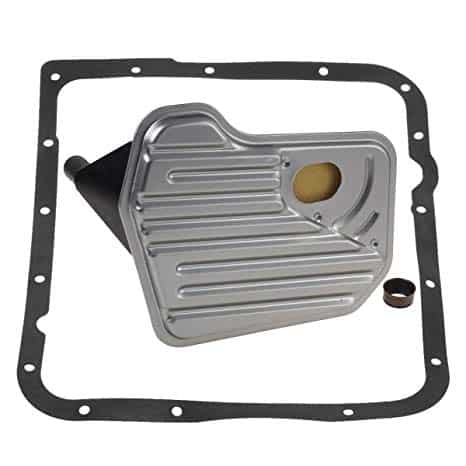 Transmission filters for the 4l60e are very inexpensive and simple.  Most  4l60e transmission filters and kits (including pan gasket and filter seal) cost around $20 – $30.  The filters we recommend for your 4l60e are:
Manufactured to GM OE specifications for fit, form and function
Airtight closure prevents loss of line pressure
Filter fibers and phenolic resin resist change in temperatures
ACDelco PROFESSIONAL parts are manufactured to meet expectations for fit, form and function, offering high quality and great value.
Felt filter media helps deliver high-filtration efficiency and excellent fluid flow
Some ACDelco Gold parts may have formerly appeared as ACDelco Professional
Premium aftermarket replacement part
Manufactured to meet specifications for fit, form, and function for General Motors vehicles as well as most makes and models
4l60e Tansmission Maintenance
The 4l60e requires recommended maintenance of changing the fluid, and filter every 30,000 miles depending on usage.  If you have a truck that you use to tow or haul often, it's best to check your fluid and make a determination as to how frequent you should change out your fluid.
When checking your transmission fluid, be sure to not only look at the fluid level, but the color and smell. Good transmission fluid will have a reddish color to it, but if it looks dark, almost brown and has a slight burnt smell to it, then you are very past due on your maintenance.  The chart below shows how transmission fluid looks at various stages.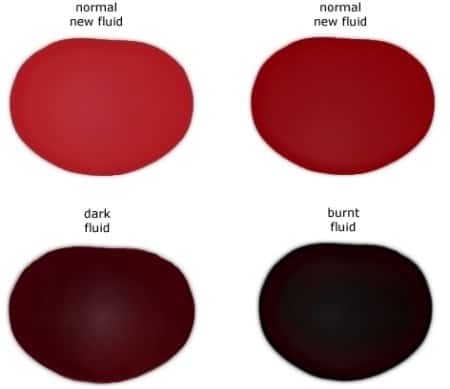 4l60e Transmission Fluid Change
Changing transmission fluid in your4l60e is a very simple and straight forward DIY project if you are handy.   Below is a detailed video of performing a transmission fluid change on a 4l60e in a Chevy Suburban.
How many quarts does it take to do a fluid and filter change on a 4l60e trans?  For a typical pan drop and fluid change, you will need about 5-7 quarts to do the job.
As always, start with adding a few quarts of atf when you have the new filter and pan back on and shift through the gears to get fluid moving and warm, then keep checking and added until you have the right level.
4l60e Transmission Pan Torque Specs
When reinstalling the transmission pan on your 4l60e, be sure to not over tighten the pan bolts.  The correct torque spec for the 4l60e transmission pan bolts is 100 – 120 inch pounds.
4l60e Upgrades
When it comes to upgrading your 4l60e, besides adding better internals and hard parts, there are a few simple upgrades that you can make to keep transmission temps down.  The most common simple DIY 4l60e upgrades that can be done with simple hand tools in your driveway without removing the transmission to tear apart are definitely transmission coolers, pans, and thermostat bypass.
4l60e Transmission Pans